This website is intended as an adjunct to the paperback book 'Camp Every County, Washington' by Brendan J. McDonald, available on Amazon.com. Included on this website are photographs and texts which could not be included in the paperback edition, where you will find full narrative versions of each section found below.
PIERCE COUNTY (Tacoma/MRNP)
Cougar Rock Campground at MRNP (Pierce Co.'s MOST UNIQUELY WASHINGTON CG)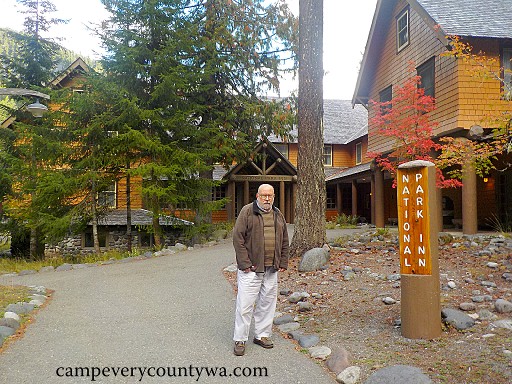 Gary Jones, the most senior of our Camp Every County crew, passed away in October of 2017, just days after finishing the Project
For more photos of Cougar Rock CG, MRNP click HERE
Mowich Lake Campground, MRNP (Pierce Co.'s BEST FREE CG)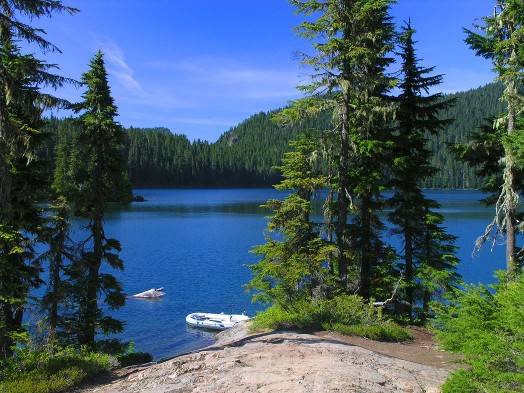 Mowich Lake is the largest and deepest lake in Mount Rainier National Park
For more photos of Mowich Lake CG click HERE

Silver Springs Campground (Pierce Co.'s BEST BIKE-IN CG)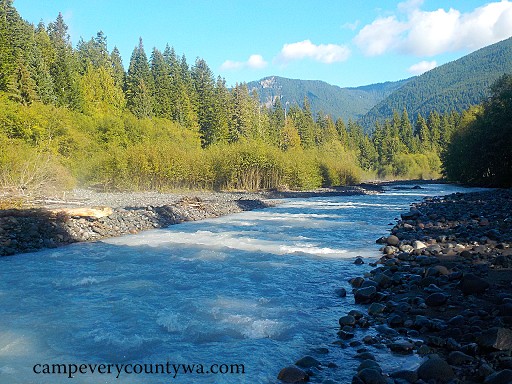 The White River finally achieves a single flow near Silver Springs Campground
For more photos of Silver Springs CG click HERE
Penrose Point State Park (Pierce Co.'s MOST APPEALING CG TO THE SENSES)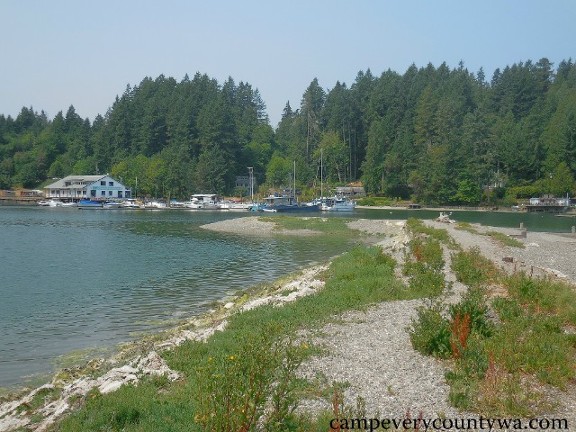 Penrose Point sits on a narrow channel near Lakebay on the Key Peninsula
For more photos of Penrose Point S.P. click HERE
Alder Lake Park (Pierce Co.'s BEST EQUIPPED CG/BEST CG FOR RVs, BEST CG FOR FAMILIES and includes BEST GROUP CG)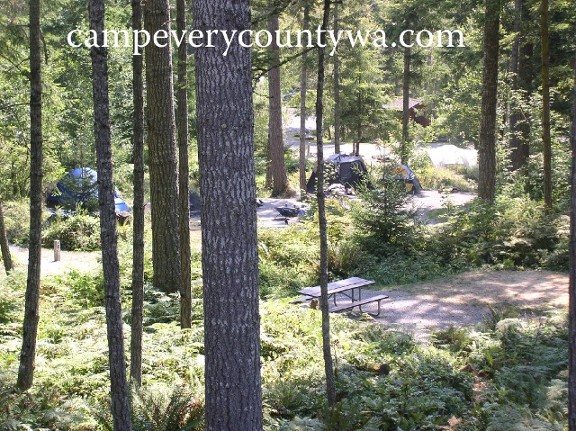 Osprey Campground at Alder Lake Park offers the best camping
For more photos of Alder Lake Park click HERE
Corral Pass Campground

(Pierce Co.'s BEST RUSTIC CG)
Climb, switchback, slow down for the potholes, climb some more... then wonder if you'll get there. Climbing 2800 vertical feet in 6 miles of gravel road may seem endless, but once you arrive, you'll feel like you're on top of the world, and you'll almost be right.


Overview

: This Mt. Baker-Snoqualmie National Forest is located 31 miles east of Enumclaw off Highway 410 just past Milepost 56 at 5,627' elevation, open July to September depending on the snowpack; GPS 47.013, -121.466.


Facilities

include vault toilets, picnic tables, and fire grills.


Recreation

: This is a launching point for any hikers, mountain bikers, and equestrians. The 2.4-mile roundtrip Rainier View Trail 1155 has great vistas of Mt. Rainier. The 4.6-mile out-and-back Greenwater Lakes Trail 1176 accesses the Norse Peak Wilderness, and is popular with horseback riders, accessing Greenwater Lake, Echo Lake, and Hidden lake . Noble Knob Trail 1184 is nearby and open to mountain bikes. Berry picking, mountain wildlife viewing (goats, marmots), and birding are also popular.


Campsites

(22 tent sites, no hookups, non-reservable, FREE with NW Forest Pass): Sites have a good balance of sun and shade, with a beautiful alpine setting.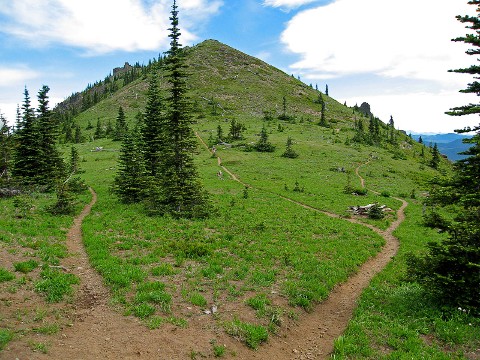 Corral Pass Campground is a rugged, rustic site that seems like the top of the world
For more photos of Corral Pass CG click HERE
Crystal Lakes Trail Campsites, MRNP

(Pierce Co.'s BEST HIKE-IN CAMPSITES)
This 5.7-mile round trip trail is very "clean" with no rocks, roots, or other trip hazards along the way. Here you will find a pair of sparkling subalpine lakes beloved by hikers of all ages and abilities.


Overview

: Located 36.5 miles east of Enumclaw at 5805' elevation, accessible from July until October; Trailhead GPS 46.9227, -121.5336 (more below).


Facilities

: None. Water from each lake should be treated befor using for drinking water.


Recreation

: The Crystal Lakes Trail continues on to Sourdough Gap and joins the Pacific Crest Trail along the Park's NE boundary.


Trailhead

: From Enumclaw, follow SR 410 for 36.5 miles to trailhead. It is located 4.6 miles past the junction with Crystal Mountain Boulevard and 0.5 mile before Sunrise Road turnoff. The small, easy to miss trailhead is located on the left.


Campsites

(2 dispersed sites each on Lower and Upper Crystal Lakes, FREE with a required Wilderness permit, also free of charge): The Lower Lake campsites are located beyond mid-alpine forests on the south side of the Lake in a smaller, marshy setting ringed by trees. Most campers prefer the Upper Lake campsites, with a good view of the Lake in a spacious subalpine basin with rolling meadows under Crystal Peak and Sourdough Gap.


Trip Notes

: this one is still on our schedules for the summer of 2018.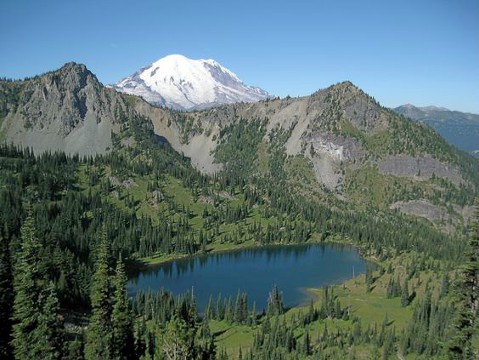 The sparkling, subalpine Crystal Lakes in Mount Rainier National Park are beloved by hikers and campers of all ages and abilities
For more photos of Crystal Lakes Trail Campsites click HERE