This website is intended as an adjunct to the paperback book 'Camp Every County, Washington' by Brendan J. McDonald, available on Amazon.com. Included on this website are photographs and texts which could not be included in the paperback edition, where you will find full narrative versions of each section found below.
WHITMAN COUNTY (Colfax/Pullman)
Kamiak Butte County Park
(Whitman Co.'s MOST UNIQUELY WASHINGTON, BEST BIKE-IN, and MOST APPEALING CG TO THE SENSES)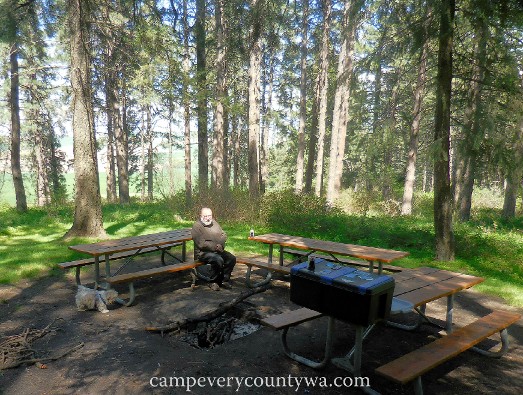 Kamiak Butte far exceeded our camping expectations
For more photos of Kamiak Butte County Park click HERE
Wawawai County Park (Whitman Co.'s BEST CG FOR ENTIRE FAMILIES and BEST BIKE-IN CG)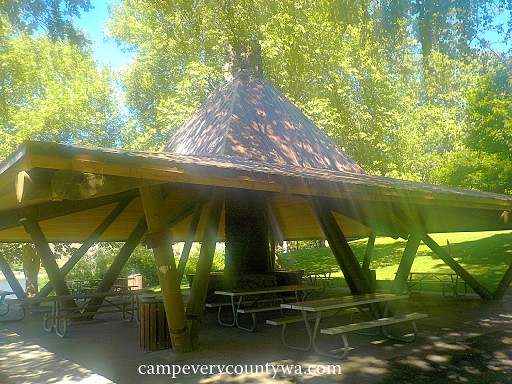 Swimming, boating, and the iconic picnic shelter make Wawawai County Park a great camping destination
For more photos of Wawawai Co. Park click HERE
Boyer Park and Marina
(Whitman Co.'s BEST EQUIPPED/BEST CG FOR RVs)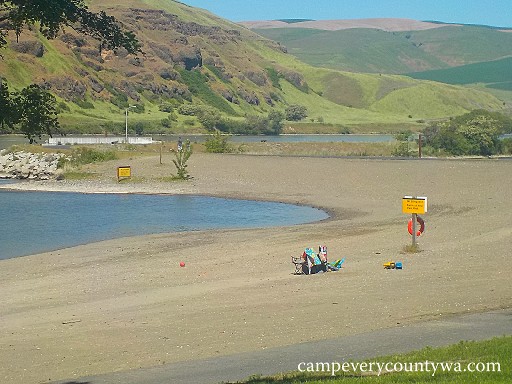 Boyer Park and Marina attracts RVers, tent campers, and boaters alike
For more photos of Boyer Park and Marina click HERE
Nisqually John Landing Recreation Area
(Whitman Co.'s BEST FREE and BEST RUSTIC CG)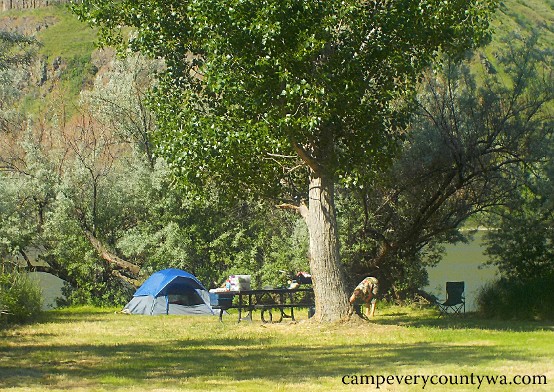 Nisqually John Landing has an astonishingly simple but brilliant layout
For more photos of Nisqually John Landing click HERE
OTHER CAMPGROUNDS: There are no Group Campgrounds, Hike-In Campgrounds, or Boat-In Campgrounds in Whitman Co. that we can recommend at this time.