This website is intended as an adjunct to the paperback book 'Camp Every County, Washington' by Brendan J. McDonald, available on Amazon.com. Included on this website are photographs and texts which could not be included in the paperback edition, where you will find full narrative versions of each section found below.
SAN JUAN COUNTY (Friday Harbor)
Moran State Park Ferry-In (San Juan Co.'s BEST CG FOR FAMILIES and includes BEST GROUP CG)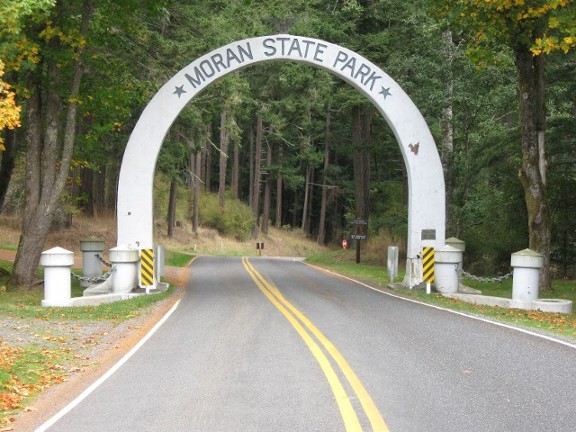 The Arch at Moran State Park welcomes campers to paradise
For more photos of Moran S.P. click HERE
Shaw Island County Park Ferry-In (San Juan Co.'s BEST RUSTIC CG)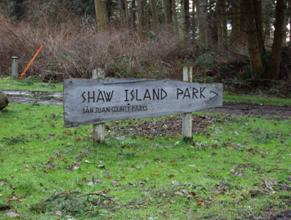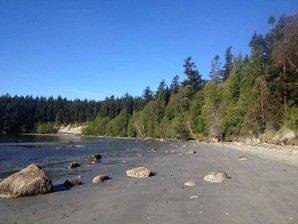 Shaw Island County Park in the San Juan Archipelago
For more photos of Shaw Island Co. Park click HERE
Spencer Spit State Park Ferry-In (San Juan Co.'s MOST APPEALING CG TO THE SENSES, and BEST BICYCLE-IN CG)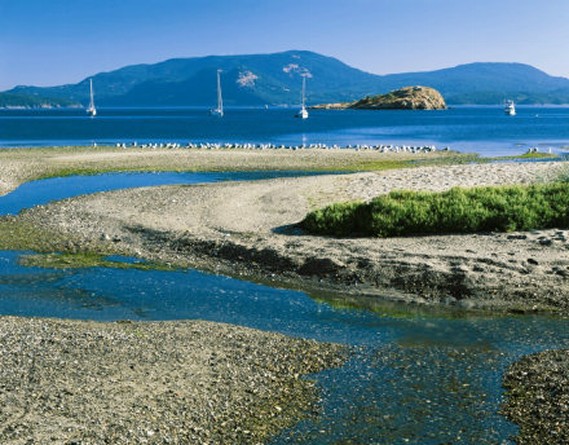 The incredible "Disappearing Beach" of Spencer Spit State Park
For more photos of Spencer Spit S.P. click HERE
San Juan County Park (San Juan Co.'s MOST UNIQUELY WASHINGTON CG)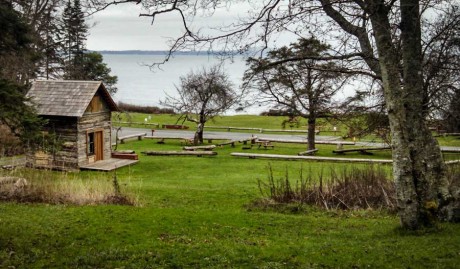 Historic Brann Cabin is preserved among the campsites at San Juan County Park
For more photos of San Juan Co. Park click HERE
Lakedale Resort (San Juan Co.'s BEST EQUIPPED CG/BEST CG FOR RVs)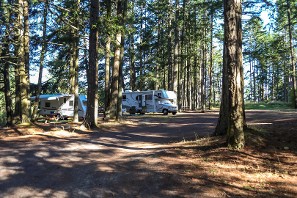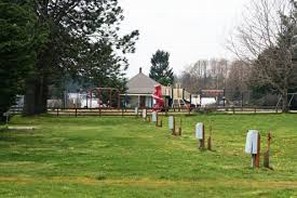 Lakedale Resort and the San Juan Co. Fairgrounds offer facilities for RV camping.
For more photos of Lakedale Resort go to http:/www.lakedale.com

Jones Island Marine State Park Boat-In

(San Juan Co.'s Best BOAT-IN CG)


The ferry may not stop here, but you can get to this beautiful island from the quaint town of Deer Harbor on the southwest corner of Orcas Island. A mere 2.5-mile paddle will lead to one of the best camping islands in the San Juan Archipelago.




Overview

: This unique island park and wildlife refuge is part of the growing Cascadia Marine Trail and occupies 188 acres with 25,000 feet of saltwater shoreline, open year round; GPS 48.61384788, -123.04612099.


Facilities

: These includes 6 composting toilets, picnic tables, fire rings, drinking water available from May to September, a Picnic Shelter, two Adirondack shelters for up to 16, a paved ADA trail down the middle of the Island, a small apple and pear orchard, 128' of dock at the North Cove, 7 mooring buoys (4 at North Cove and 3 at South Cove),


Recreation

: This includes 4 miles of hiking trails. Campers find the fauna captivating -- the deer have become all too tame, but the flora also draws attention -- prickly pear cactus, madronas along the shore, moss-covered rocks, plus well-spaced Douglas fir and Garry oak trees.


Campsites

(24 sites, 2 of which are for canoers/kayakers only, one group campground for up to 65, reservations for group site only): Sites are in 3 areas. The South Cove CG includes the kayaker sites and the Group Camp with its Adirondack shelters. The West Side CG is more dispersed, with some sites on a bluff. North Cove CG is frequented by motor-boaters, and a little louder. Pets are permitted. A loop trail cuts through the middle of the island and along the west shore.


Trip Notes

: I'm neither a daredevil nor a seasoned kayaker, so the thought of paddling 2.5 miles across open sea caused some loss of sleep from my overnight lodging in Deer Harbor. But as day broke, other kayakers showed me how to hug the shoreline of Orcas Island for all but a 0.5-mile stretch to the South Cove of Jones Island. And I was relieved to find the ferry ran on the OTHER side of the island, leaving my short passage relatively wake free. I was most surprised to find so much green grass, small tame deer everywhere (black-tails), and less impressed by raccoons who made off with most of my food. People here call them trash pandas, and indeed they were. But everyone shares, humans and animals alike, particularly on the noisier north end. My short, clunky kayaking trip, despite my inexperience, is one I hope to make again very soon.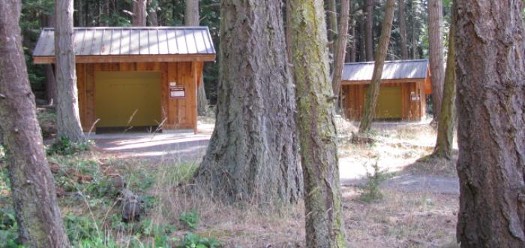 Two Adirondack Shelters on Jones Island make it seem less remote.
For more photos of Jones Island S.P. Boat-In click HERE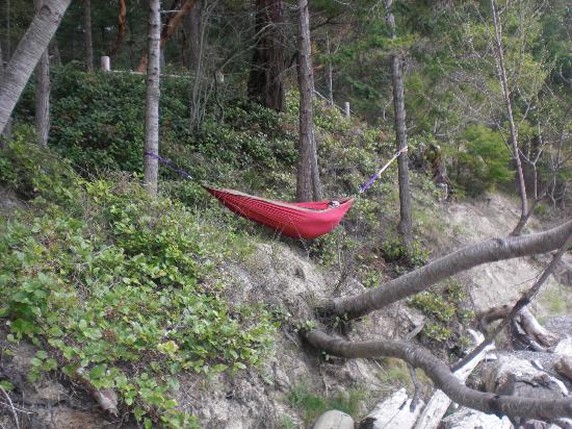 The sloped bank at Obstruction Pass State Park is an opportune place to string up a hammock and watch the world go by
For more photos of Obstruction Pass S.P. click HERE
OTHER CAMPGROUNDS: There are no FREE drive-in CGs in San Juan Co. that we can recommend at this time.