Photos: Lyons Ferry Marina KOA
Sometimes, when you least expect it, you stumble across a campground you like so well you buy the T-Shirt: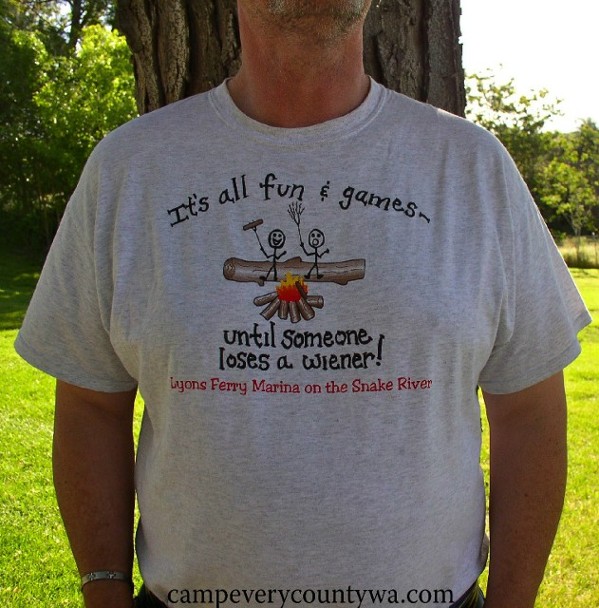 When travelling in an area this remote, it is rare to stumble across a spectacular view and a good meal. Below is the Marina, the Snake River Grill, and the KOA Kampstore:
The lower camping strip resembles the traditional RV park, but is green, spacious, and quieter than most: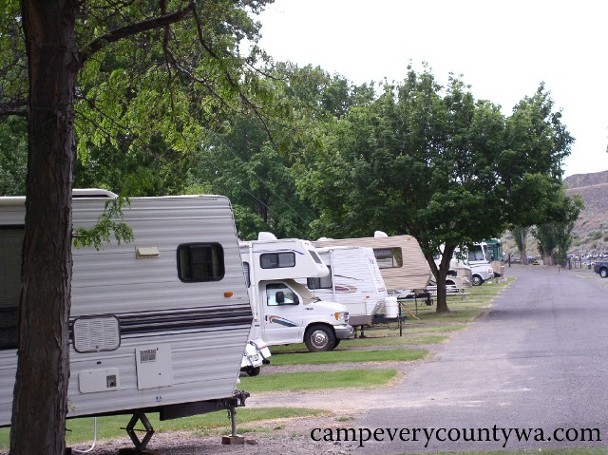 The upper tier is occupied by both RVs and tents, with privacy fences in some places For tenters, there is also a special Camping Kitchen: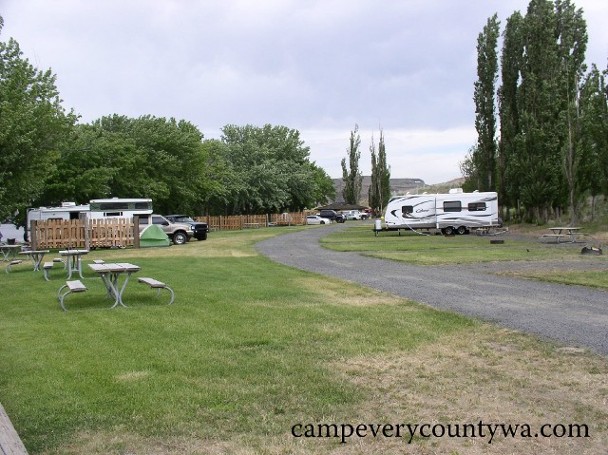 The old Lyons Ferry State Park, across the River in Franklin County, was turned over to the county, but eventually closed to camping due to budget cuts. It is slated to re-open in June of 2015.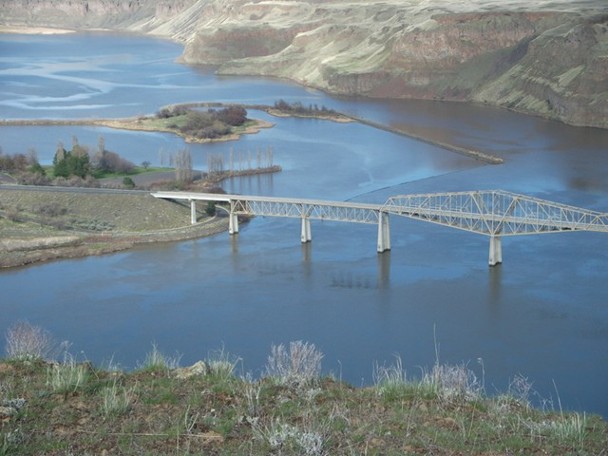 Palouse Falls State Park, which we recommend for visiting but not camping, is just 5 miles north of Lyons Ferry Marina. It became Washington's Official State Waterfall in March of 2014.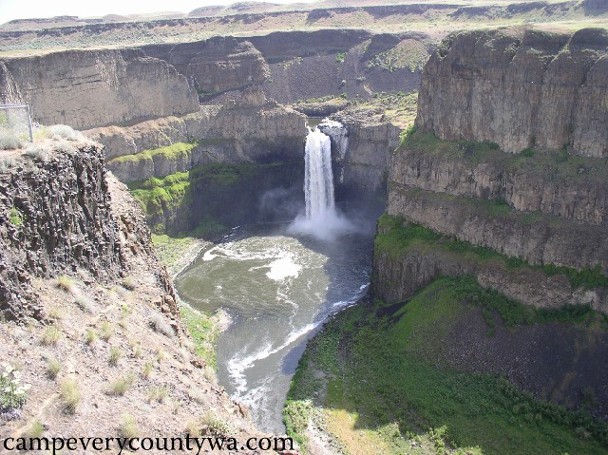 The camping portion of this campground may be a temptation if you plan to visit this area, but is uneven, congested, and surrounded by parking lot. We suggest camping at Windust, Lyons Ferry S.P. (after 6/2015), or Lyons Ferry Marina KOA instead.