PACIFIC COUNTY (South Bend/Long Beach)
This is among the earliest counties in Washington to be carved from a much larger unit; it is also sparsely populated and undeveloped, untouched by major industry apart from fishing, oyster farming, tourism, and what remains of the logging industry. This may be a good thing, as the county wraps around one of the world's largest and purest saltwater estuaries (Willapa Bay), which is the county's most enduring claim to fame. Its rural, natural character may ensure the continued purity of its shallow tidal waters and ocean beaches.

Cranberry Coast/South Beach Area
The lesser known South Beach on the Washington coast is often overlooked for Ocean Shores to the north and Long Beach to the south. It offers 18 miles of sandy beaches stretching from the fishing port of Westport to the historic town of Tokeland jutting out into the north end of Willapa Bay. Along the way, thousands of acres of cranberry bogs started by Finnish farmers 150 years ago give this stretch of the coast a weathered, broken-in feel that makes for great camping Northwest style.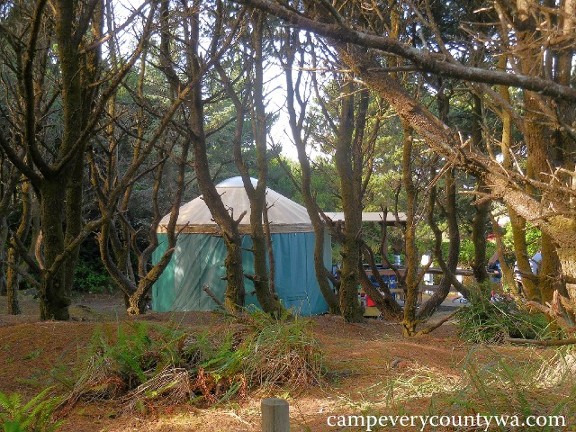 Grayland Beach State Park is a series of interconnected camping loops and yurt spurs on a seemingly endless beach
For more photos of Grayland Beach S.P. click HERE
Willapa Bay Area
Willapa Bay covers over 260 square miles of tidelands, separated from the Pacific Ocean only by the narrow 30-mile Long Beach Peninsula. Early settlers called it Shoalwater Bay, named for its shallow, slow-moving, ever-changing character.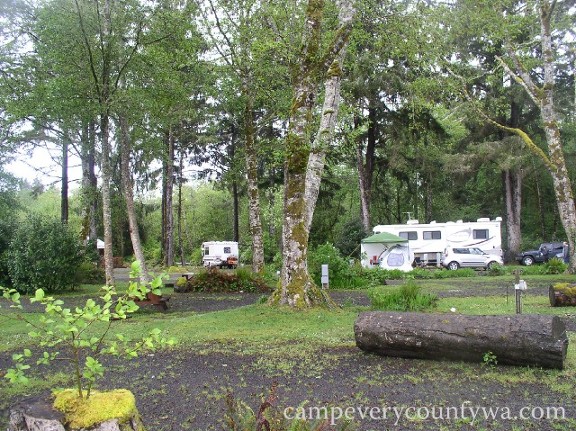 The Bay Center/Willapa Bay KOA rests on one of the largest and most well-preserved saltwater estuaries in the world
For more photos of Bay Center/Willapa Bay KOA click HERE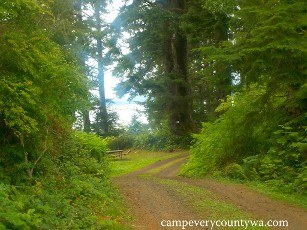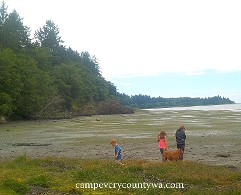 Many sites at Bruceport Park have views of one-of-a-kind Willapa Bay
For more photos of Bruceport County Park click HERE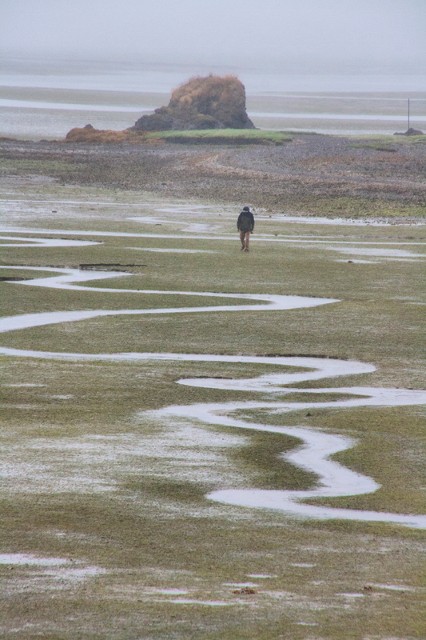 Ever-evolving Willapa Bay is an endless stretch of pristine tide water one moment, and a series of delicate, brackish tidepools and rivulets the next
For more photos of Long Island Campgrounds Boat-In click HERE
Long Beach Peninsula
At 30 miles long, and as narrow as one mile wide, the Long Beach Peninsula proudly proclaims itself the "World's Longest Beach." With land at a premium, camping is largely restricted to tight RV parks and small groups of cabins -- with tent camping limited to the large State Parks and private camping resorts. But as they've said since the sixties, the beach goes on...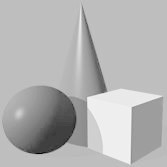 Waikiki Beach sits just below the precipice that holds Cape Disappointment lighthouse. Parents can watch their children here from a single vantage point.
For more photos of Cape Disappointment S.P. click HERE
Radar Ridge/Naselle Valley Area
The Finnish influence in Pacific Co. is evident from north to south -- and that brings us to the Naselle Valley. Finnish immigrants began sailing up the Naselle River in the 1880s to clear mammoth trees for farms, with trees always "falling, falling, falling." Like the people, the campgrounds are few, but the thick forests above the Valley, where the campgrounds sit, have survived the tenacious swing of Scandinavian axes.

Snag Lake Campground

(Pacific Co.'s BEST RUSTIC and BEST FREE CG):


Radar Ridge, a now defunct Cold War Aircraft Control Warning (AC&W) facilitiy, gives panoramic views of the Naselle River Valley, Willapa Bay, the Long Beach Peninsula, the Pacific Ocean and the Columbia River. But half-way up the hill is the perfect little campground on the perfect little pond in the woods that provides both good fishing and unspoiled camping.




Overvi

ew: This tiny campground is located 5 miles west of Naselle, operated by the DNR at 100' elevation, open year round; GPS 46.423762, -123.821788.


Facilities

: Minimal amenities include a vault toilet, picnic tables, fire grills, and a boat ramp (single wide). Two fishing platforms allow fishing poles to maneuver the snags, which attract fish seeking food and shade. No drinking water or garbage service is provided.
Recreatio

n

: Fishing is popular from April through October (the ponds are stocked) for rainbow trout and cutthroat. Most campers make the short drive up to Radar Ridge to take in panoramic views of SW Washington and NW Oregon. Trails connect Snag Lake to Western Lake, which is also stocked for fishing.


C

ampsites (8 sites: 2 drive-in and 6 walk-in, no reservations, FREE with Discover Pass): The two drive-in sites are big enough for small self-contained RVs for those who dare taking them up the 4-mile rocky road. The walk-in sites, however, are the star, located in good forest that also has good visibility of the Lake. All sites are well shaded, and most are very private. A low, even breeze seems to keep mosquitoes in check, but come prepared.


Trip Notes

: Most reviewers refer to this as "a snag-filled pond in the woods." They nailed it; but watch the faces of the little boys running along the trails with fishing poles, and even the adults roasing their catch over charcoal, and the charm of this place will sink in.


Washington History

: Radar Ridge was a fully manned U.S. Air Force facility built to stave off Soviet threats during the Cold War following WWII. It operated from 1950 until 1964, and became the site for radar weapon testing of U.S. aircraft and as well as "war games" for practice in case of enemy attack. It was one of three such sites in Washington. At the summit, satellite and radar equipment are still used for area businesses. At the base, the former officer quarters have been converted into the Naselle Youth Camp, a state juvenile rehabilitation institution. The lakes were later developed by the DNR for local recreation.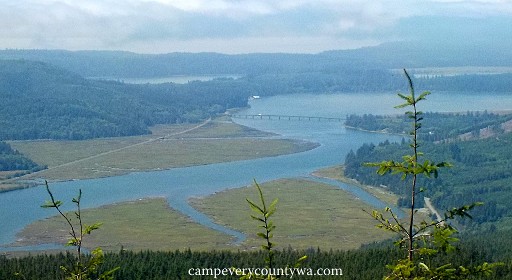 Snag Lake Campground sits near Radar Ridge, a one-timeCold War radar weapon testing site. Now it gives the best views of the Naselle River and beyond.
For more photos of Snag Lake C.G. click HERE
OTHER CAMPGROUNDS: There are no Hike-In Campgrounds in Pacific Co. that we can recommend at this time.