This website is intended as an adjunct to the paperback book 'Camp Every County, Washington' by Brendan J. McDonald, available on Amazon.com. Included on this website are photographs and texts which could not be included in the paperback edition, where you will find full narrative versions of each section found below.
GARFIELD COUNTY (Pomeroy/Pataha)
Illia Landing Campground and Illia Dunes Recreational Area (Garfield Co.'s MOST UNIQUELY WA CG)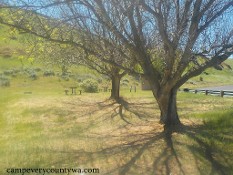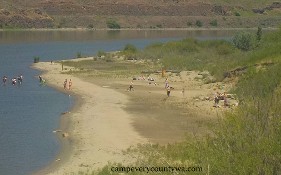 Ilia Landing and Ilia Dunes show different faces of Eastern Washington camping
For more photos of Illia Landing and Illia Dunes Rec. Area click HERE
Lambi Creek Campground (Garfield Co.'s BEST FREE CG)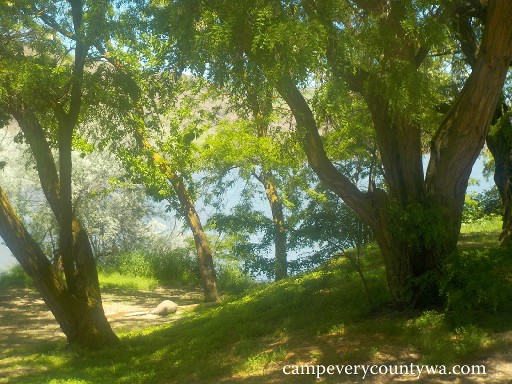 Lambi Creek CG feels much like an old apple orchard
on the shores of Lake Bryan
For more photos of Lambi Creek Recreation Area and CG click HERE
Garfield County Fairgrounds (Garfield Co.'s BEST CG FOR FAMILIES, BEST EQUIPPED/BEST C.G. for RVs, and BEST BIKE-IN CG)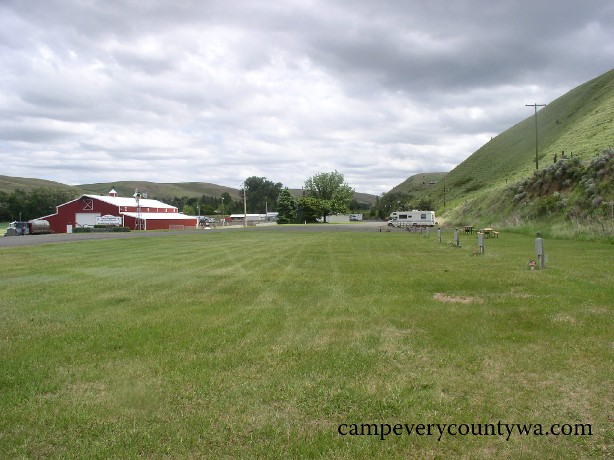 The Garfield County Fairgrounds are a prime opportunity to explore Southeastern Washington "from the ground up"
For more photos of the Garfield County Fairgrounds click HERE
Teal Spring Campground (Garfield Co.'s MOST APPEALING CG TO THE SENSES)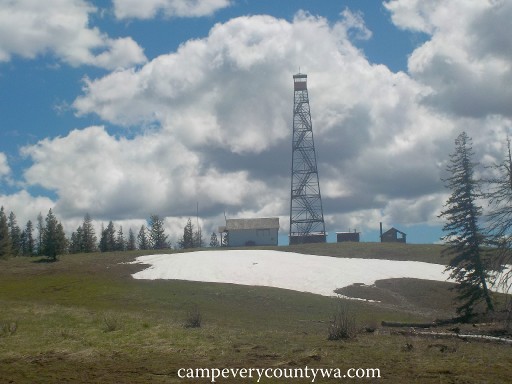 Clearwater Lookout, just north of Teal Spring Campground, gives unparalleled views of the Wenaha-Tucannon Wilderness
For more photos of Teal Spring CG click HERE
Pataha Campground (Garfield Co.'s BEST RUSTIC CG)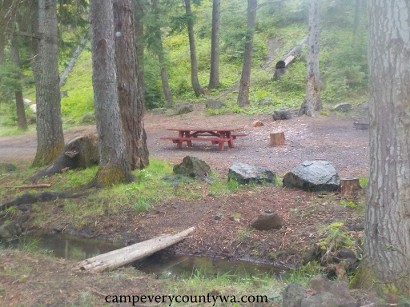 Pataha Campground sits at the end of a "holler"
on the edge of the Umatilla National Forest
For more photos of Pataha CG click HERE
OTHER CAMPGROUNDS: There are no Group CGs, Hike-In Only CGs, or Boat-In Only CGs in Garfield Co. that we can recommend at this time.